A Message From Mayor Henry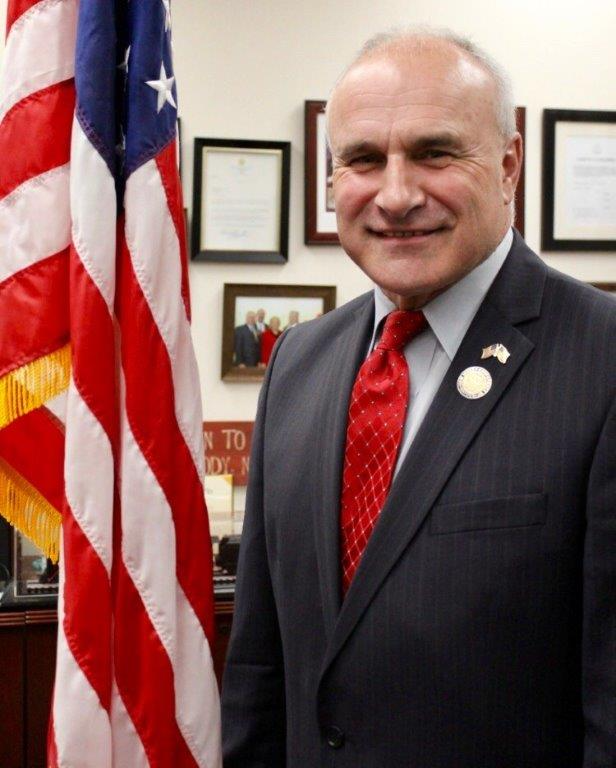 Dear Old Bridge Residents:
I hope everyone had a wonderful summer and is excited for the new school year and the events planned for September. I look forward to supporting our local sports teams and interacting with residents at the many activities planned around town. Please be mindful of the increased number of pedestrians, cars, and school buses on the road. Stay alert when driving, and be sure to obey the posted speed limit, especially in the school zones.
This month, we will honor those who lost their lives during the horrific attack on our country on September 11th, 2001. It is hard to believe we have hit the 20th Anniversary of this appalling event. Our yearly remembrance ceremony will be held at 6pm on Saturday, September 11th at the 9-11 Memorial Site located near the Library in the Municipal Complex. This solemn occasion allows us to honor and pay tribute to those local residents and all those who lost their lives during this devastating day in our history. We must never forget.
We will gather for a happier occasion during our annual Old Bridge Day on Saturday, September 25th from 12pm to 5pm at the Municipal Complex. The event features live entertainment, food, games, performances from local groups, vendor tables, and the opportunity to meet with Township and local government officials. Let's hope for good weather!
I would like to acknowledge thirteen-year-old resident Meghan Valanzola who is looking to strengthen and unite our community by bringing back her Old Bridge Kindness Challenge. To participate, follow the challenge on Twitter @OBKindness and post your acts of kindness from September 9th through September 18th.
I also want to thank all of the residents who continue to show support to our local businesses. A wide variety of industries have chosen to call Old Bridge home because of all it has to offer. Residents are the best support system for our businesses, and I am joyous to see our business owners receive the support they deserve.
A reminder about recycling - The township is committed to educating our residents on the importance of recycling and we encourage everyone to participate as a way to help improve our environment. If you have not done so already, please download our handy free Recycle Coach app that allows you to get helpful information right on your smart phone. For more information, please feel free to visit www.oldbridge.com/recycling.
Please continue to be on the lookout for the All Around Old Bridge monthly publication to keep well informed of the new projects in town as well as family events that occur throughout the year. For more information, please also visit us here at www.oldbridge.com. Please continue to stay safe and be well.
Mayor Owen Henry