A Message From Mayor Henry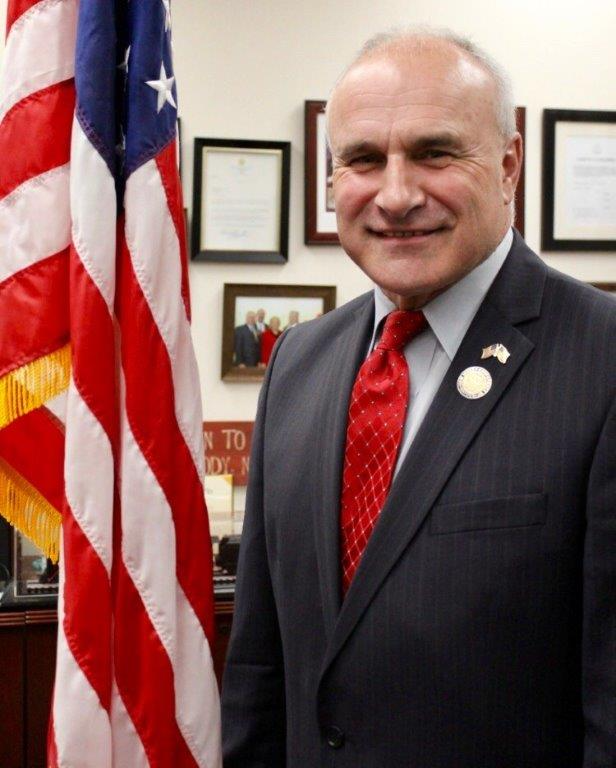 Dear Residents:
Happy New Year! Best wishes for a healthy, safe and successful 2021!
As we reflect on this past year, 2020 was certainly an unprecedented one. I would like to express my appreciation to the Old Bridge Township employees for their dedication and service to our community. Your outstanding work, performed each day to address the needs of our residents, enhances the quality of life in our community.
Also, I would like to acknowledge the relentless work of our front-line workers and first responders. The extraordinary circumstances you continually faced did not deter you from sacrificing your safety for the health and well-being of our residents.
Furthermore, my heartfelt appreciation is extended to the residents and partners of Old Bridge Township who have made a significant effort to give back to the community over the past year. We have witnessed your generosity through donations to the Old Bridge Food Bank, toy drives and the first ever Old Bridge Township Drive Through Food Drive. You have truly made a difference!
In our efforts to keep residents safe and to prevent the potential spreading of COVID-19 throughout the holiday season, Old Bridge Township and the Old Bridge Township School District initiated COVID-19 testing at Old Bridge Township High School. To date, Old Bridge provided testing to over 3,000 residents. We will continue to provide COVID-19 testing through the month of January.
The winter season is underway at the John Piccolo Ice Arena. The Recreation Department's 2021 Winter Brochure is available and there is plenty to do during the season! For complete details and additional information, residents can visit www.oldbridge.com.
I look forward to 2021. May this new year be one of good health, abundance and prosperity to all in our great community.
Sincerely,
Mayor Owen Henry